Why Do You Need A Home Office?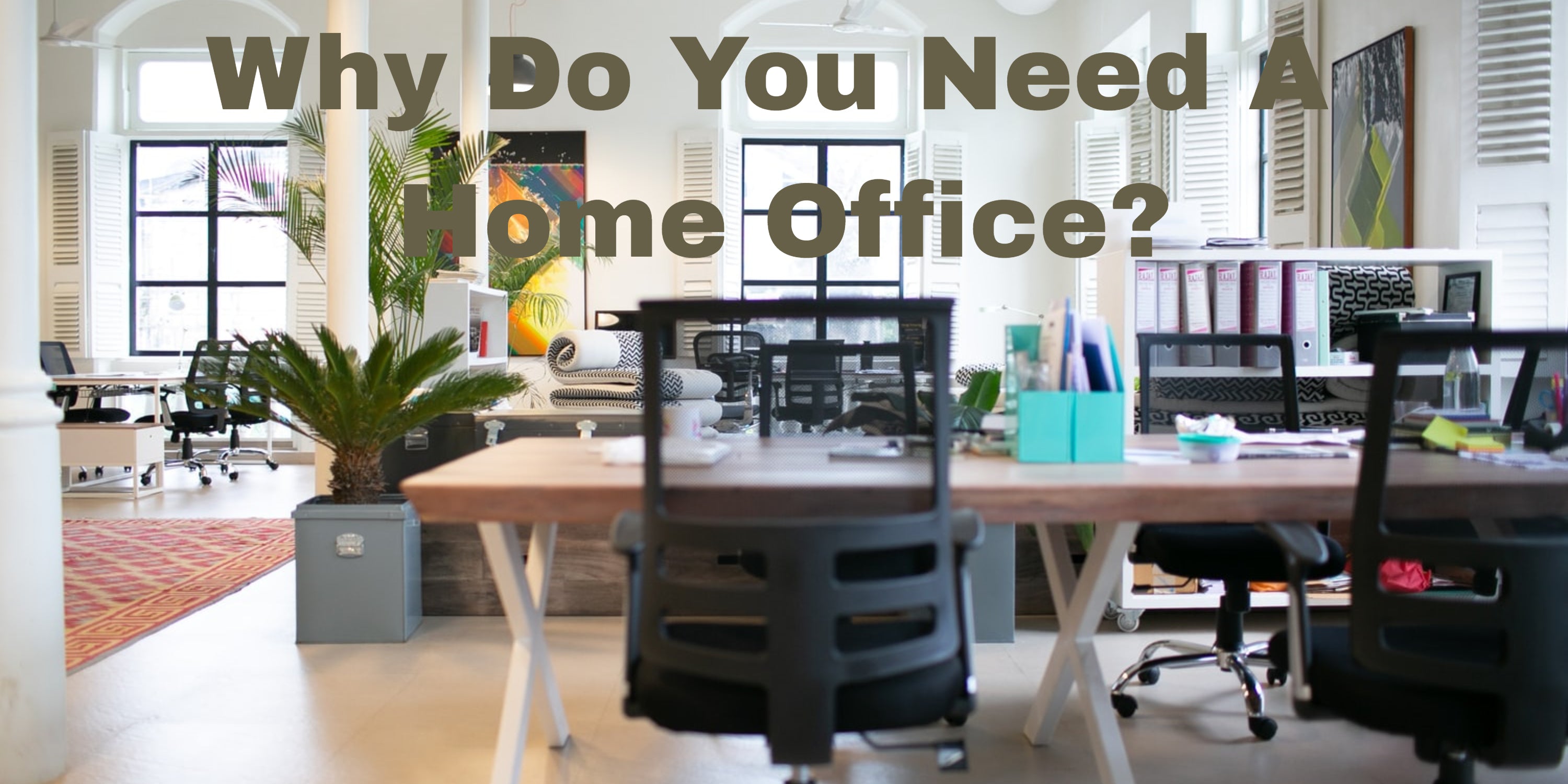 Working at home provides a safe and effective work area that's always there. And, you'll save thousands of dollars annually on business maintenance and commuting costs. Thus, you should look into a home office to enhance your productivity.

What Are Home Office Necessities?
When creating your home office, there are a few key things that you need.

Office Chair
In a world where computers directly impact our quality of life, the average person will spend a great portion of time on an office chair. Office chairs are an integral part of your life, and you'll need to make sure that the chair works with your shape and body size.
Here are a few questions to keep in mind when searching for an office chair:
• Does the chair need to have arms?
• Is the chair's back high enough to support my back?
• Does the chair have lumbar support for my lower back?
• Do I need a chair that has a wheeled base?
• Does the seat height allow my feet to stay on the floor?

To avoid spinal discomfort, you need an office chair with lumbar support. Unsure what lumbar support looks like? When your office chair curves inward towards the bottom of the chair, that's lumbar support. Lumbar support helps conform to the shape of your lower back so you can work comfortably.

If you ever encounter sweat when working, you'll want a chair back that's breathable. This means that instead of the back being a single piece, the chair will have holes strategically placed on the back where air can escape.

If you don't know what chair to buy, contact us. We'll help you find a chair that's comfortable enough to get you working on your projects immediately.

Office Desk
Ideally, you need space for a traditional desk to make an ergonomically acceptable workstation. But if you're writing or doing creative work, you need a flat surface table or counter. We suggest that you buy a desk-based on your preferences to maximize your productivity.

If you're working 9-5, five days a week in a home office, you have to make sure that it's in a prime location and you're not wasting space. Comfort is important, so make sure that your desk is not tightly squeezed inside the closet when you can use the guest room that rarely houses visitors.

But, if you don't have space in your home, then choose the location of your house so you can work productively. If you're easily distracted, then having a desk in the kitchen isn't a good idea.

An alternative option is to create a studio in your garden if you have a lot of outside space. Or extend your office space or make an additional mezzanine level if your home has high ceilings. For extra clarification, look into our home office page to find the best office desk for your home office.


What Should You Avoid In Your Home Office?

While your home office should be comfortable, too much comfort can lead to lower productivity and prevent you from crossing off tasks on your to-do list. Painting walls with an extremely bold color can deter you from working in your home office.
Paint color and comfort aren't the only things you'll have to consider when rearranging or planning a home office. Here are some office mistakes that you can avoid to create an enjoyable working space.

Excessive Comfort
This is a common mistake that most freelancers tend to make, but it has a multitude of consequences. If your office is too cocoon-like and comfortable, it rarely encourages you to focus and get work done.
In fact, too much comfort encourages the opposite. You'll find yourself constantly taking naps but not efficiently working on the task at hand. We could all benefit from a comfortable space, but it's not the right setting for your home office.

What To Do
You don't have to turn your office into a complete, drone-like work chamber. But you should cut back on comfy accessories that will make you lazy and distract you. If there are additional pillows on your chair or couch, remove them.
Plan on buying a stand up convertible desk. Don't forget to use wooden chairs to make you stand up and walk around after each break so to regulate your body's blood flow.

Wrong Color Scheme
If you didn't place much thought into the color scheme of your office, you've probably regretted your previous choices and start planning on something new. Painting a home office in a new color scheme is expensive and time-consuming, so make sure you can live with the color scheme for a while.

What To Do
Be thorough during the color selection process. Compare colors that you like and the qualities they remind you of. If you're getting paint colors, then imagine being surrounded by that color and determine if its the right choice for an office space you'll spend most of your time in.
Here's a rule of thumb, go two shades lighter than your original color to ensure that the colors fit with your workplace.

Limiting Your Space
Anything that makes your home office more constricted and smaller is a problem. One of the largest home office mistakes is to buy an excessive amount of furniture that takes too much floor space. Another thing is window treatments and dark colors that visually lowers the size of the room.

What To Do
To avoid having a cluttered home office, get furniture that takes up less floor space and stands tall (vertical storage). We recommend opting for light colors instead of darker ones in small office areas. Keep your blinds and curtains open to visually widen the space.