Does UV Light Kill Germs? Is it Worth Buying an at-home Sanitizer?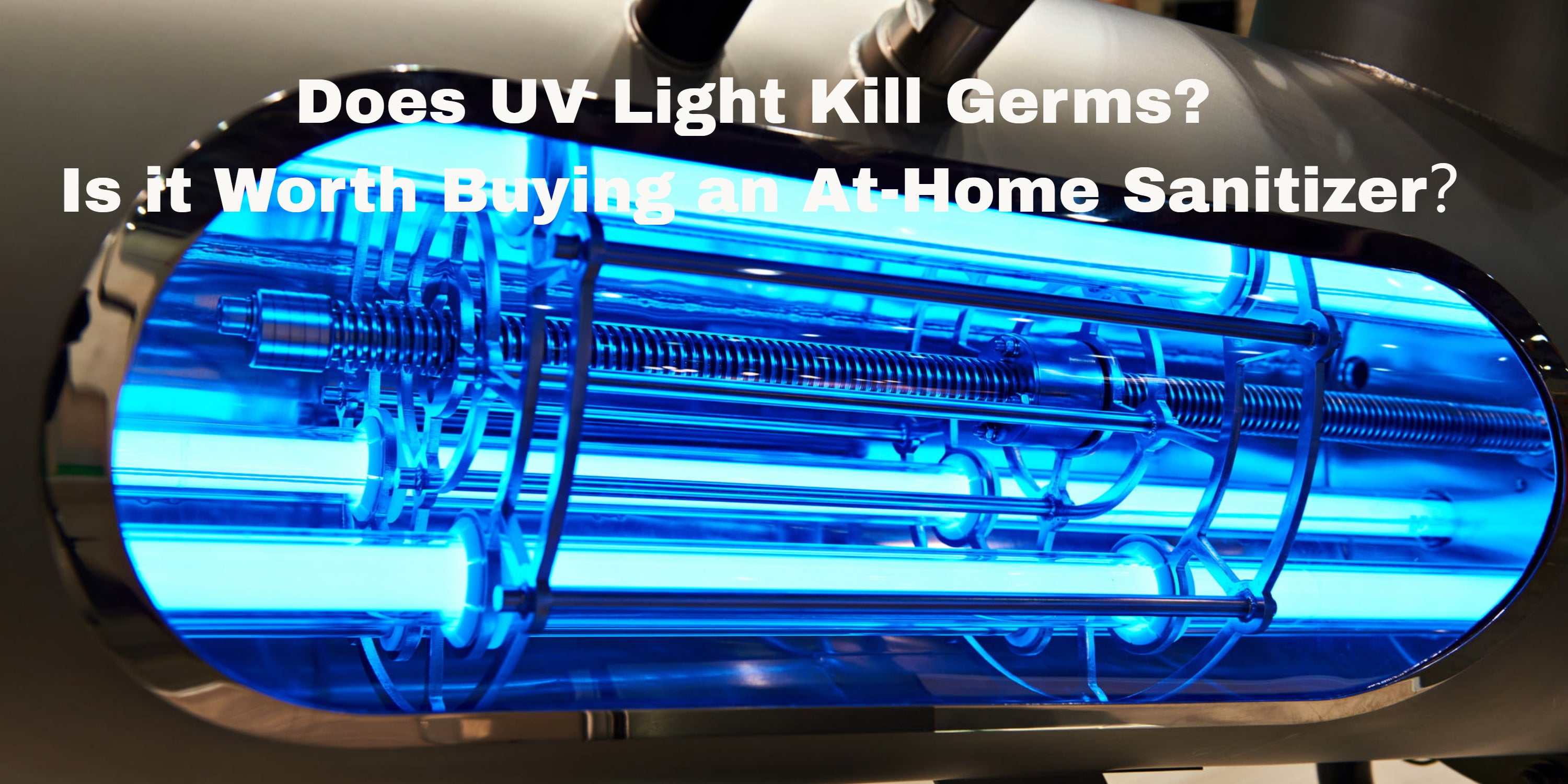 Hospitals have embraced ultraviolet (UV) lights as a cleaning tool for years, using large, industrial-grade machines to decontaminate rooms. Now, smaller versions of UV sanitation lights are available to consumers looking to clean pretty much anything, from phones to toilet seats.
Here's how these UV light sanitizers actually work.
The three main types of UV rays are UVA, UVB, and UVC. Because UVC rays have the shortest wavelength, and therefore highest energy, they are capable of killing bacteria and viruses, also called pathogens. UVC light has a wavelength of between 200 and 400 nanometers (nm). It is highly effective at decontamination because it destroys the molecular bonds that hold together the DNA of viruses and bacteria, including "superbugs," which have developed a stronger resistance to antibiotics.
With a good UV light sanitizing device, you can clean surfaces like desktops and door handles, sinks and toilets, or those items that are always with you, like your phone. And by the way? You should really clean your phone from time to time. According to multiple studies, our phones are about the dirtiest objects in our lives, harboring on average nearly 20,000 distinct types of bacteria.
But this broad-spectrum light is also a health hazard — linked to diseases such as skin cancer and cataracts — and humans cannot be in the room when it is used. Recently, however, researchers have been working with narrow-spectrum UVC rays (207-222 nm). This type of UVC light kills bacteria and viruses without penetrating the outermost cell layer of human skin.
How to use a UV light to kill germs at home?
UVC lights available to consumers come in various forms, including boxes, bottles, and covered wands. Each has its own set of instructions for how to use the light to kill germs, with specifics on things like how long the sanitation takes and, in the case of wands, how close it has to be to the object you're trying to sanitize. Larger box-shaped versions fit tablets, toys, and baby bottles.
One 2008 study tested the efficacy of the VIOlight, a $30 toothbrush sanitizer that claims to rid your toothbrush of disease-forming germs. The study found that, compared to a toothbrush that had not been treated with ultraviolet light, the VIOlight got rid of 86% more colony-forming units of S. salivarius, lactobacilli, and E. coli. These bacteria can cause strep throat, digestive problems, and a number of other illnesses.
Sanitizing wands allow you to wave UVC light over anything you might want to disinfect, including counters, bedding, and steering wheels. The wands can be used anywhere, claim to work within seconds, and are often marketed to travelers concerned about things like hotel room sanitation. A 2014 study tested the efficacy of these portable wands and found that they killed 100% of commonly-found bacteria within five seconds and inactivated 90% of spore-forming bacteria, which are harder to kill, within 40 seconds.